What are the big trends and future challenges in the Food & Beverage industry
12/10/2023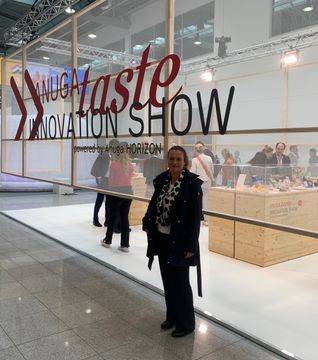 SuP attends the leading global F&B trade fair Anuga combined with the new format conference Anuga HORIZON. Interesting insights and food for thoughts to support the industry on future topics. From October 7, to October 11, 2023 one of the leading food and beverage trade fairs took part in Cologne. In total more than 140,000 visitors attends this event with more than 7,000 exhibitors.

At the same time the Anuga Horizon Conference was held which focuses on the future trends, challenges and solutions of the food eco system.
Very insightful discussions and exchanges with leading brand owners, investors, B2B ingredient suppliers, family-owned global players as well as start-ups were conducted.A few of the hot topics were e.g.:
Vertical farming as well as high-tech greenhouses
Regenerative agriculture as well as resilient ag
Animal health tech
Digitalization
But also the need of microbiome research to decrease e.g. chronic diseases or obesity, precision as well as personalized nutrition, the growing demand of physical and mental well-being were discussed.Another topic where the industry sees a high need for innovations is sustainable packaging, digital product design and circular economy.If any of these topics effect your daily business and you are interested in an exchange, to learn more from our experiences, you like to gather competitive intelligence or you need strategic support to grow sustainably in the future, please contact us.
Are you interested in further information?
Please do not hesitate to contact us: Dr. Isabelle Symonds
Phone number +49 6201 9915 10,
Isabelle.Symonds@SchlegelundPartner.de © Schlegel und Partner 2023