The Social Media strategies of large B2B companies
04/08/2013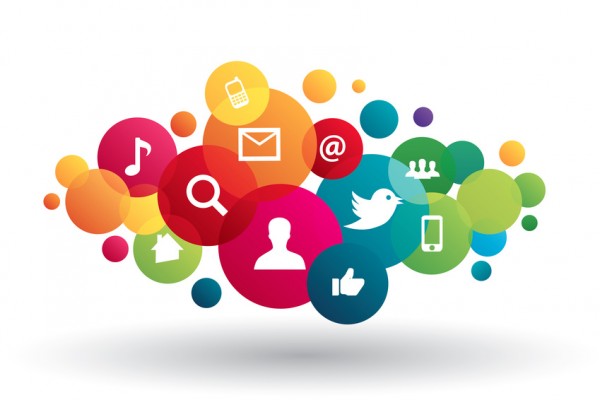 Increasing user numbers are enhancing the role of Social Media not only for B2C but also for B2B companies when it comes to quickly reaching and addressing clients, employees, potential applicants, media representatives, and the general public. A few years ago it was still uncertain whether the hype about Facebook, YouTube, and other Social Media platforms would soon fade. However, now it is clear that surfing and communicating in Social Media is part of everyday life for millions of users.
Despite this development, corporate websites remain the core element of companies' online presence. Content on Social Media platforms and corporate websites should overlap as little as possible, but instead complement each other: in an ideal setting, concise content on Social Media platforms leads internet users to the corporate website where they find more detailed information. For example, a well-designed career page on Facebook leads university graduates directly to the recruiting section of the corporate website. Journalists click on a headline on Twitter which is directly linked to the relevant press release on the PR section of the corporate website.B2B companies nowadays communicate different content on the most appropriate channels:Experience shows that synergies can be realized across various information categories in reaching the desired target groups. For example, an engineering company can grasp future engineers' attention not only on a Facebook career page, but also by means of technically interesting videos on YouTube. Users often surf from the product video to the career page – and not the other way around.
1. General company information is preferably presented on YouTube and Facebook. These are the most popular Social Media channels with the widest distribution and highest traffic.
2. Product information is mostly available in videos on YouTube. Chemical companies, for example, show how their products are part of everyday life. Engineering companies vividly demonstrate the functionality of machinery components in animated films. Replacement of spare parts is precisely presented to product users. Some companies also run their own communities and forums where customers can share and exchange information about products and services with one another and with the company.
3. Career information is provided mainly on Facebook pages. For addressing applicants who have professional experience, business networks are very important: in Germany XING, on an international level LinkedIn. LinkedIn is especially popular amongst technical and scientific professionals.
4. Real-time media-related information such as news on upcoming events, press releases, or major company decisions is preferably communicated via Twitter.
Within the company, the provision of information concerning various topics requires the involvement of different departments. In general, overall responsibility rests with Corporate Communications, whose task it is to ensure a consistent corporate image. Depending on the topic, the HR department, the marketing department, and for product-specific information the individual business units are also included.Many international companies react to different communication patterns in different countries with country-specific modifications of content and presentation. However, this should be done such that the different online appearances are clearly recognizable as belonging to one and the same company.As internet users can communicate rapidly and in a visible manner with others on Social Media platforms as opposed to the corporate website, it is absolutely essential to deploy resources and personnel for monitoring and rapid response, i.e. within a few hours. Some companies have developed exact roadmaps for fast reaction to critical statements which can be set in motion immediately if necessary.In the same way, most companies have meanwhile implemented employee guidelines for handling Social Media. These set out how company members are to behave on Social Media platforms when they communicate about the company, be it as a company member or as a private person.Until now, major B2B companies have been acquiring experience in dealing with Social Media, especially in Human Resource Marketing and general presentation of the company to external audiences. Direct communication with clients in company-specific online communities in many cases is still in an early stage. However, companies see great potential in that field of online activity in order to intensify customer care and to obtain valuable input for customized Open Innovation and qualitative market research.