Hot and highly pressurized – market research in the oil and gas industry
22/11/2012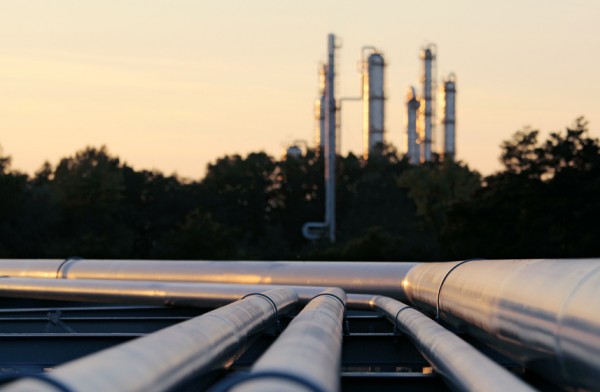 Although worldwide oil and gas production is still increasing, conventional oil production has already peaked, according to the International Energy Agency (IEA). Oil and gas production technologies are in a transition phase: fracking, oil-sand technologies, and deep-sea production are just a few buzzwords describing current paradigm shifts in fossil fuel recovery. However, technology challenges provide opportunities for oil production equipment manufacturers.
The market for oil and gas drilling and production equipment is growing at an enormous pace. For instance, the number of drilling rigs in US oil fields has quadrupled in the past five years. In addition, oil and gas recovery technology need to be ever more sophisticated because conventional oil and gas fields close to the surface are becoming increasingly rare. To meet the increasing demand for fossil fuels, oil and gas companies need to drill deeper and deeper and to exploit new resources such as oil sands.Headaches of oil and gas companies can be golden opportunities for industrial suppliers. The oil and gas industry seems highly attractive for companies aiming to supply to this industry. Schlegel and Partners consults manufacturers in assessing the opportunities and threats for an entry into this market, as well as companies that are already active in the oil and gas industry.First of all, it must be borne in mind that the requirements of the oil and gas industry regarding material stress resistance are extremely high because the operating conditions are often extraordinary. This refers especially to temperature, pressure, chemical resistance, etc. In addition, the industry expects a high-end lifetime of the equipment at very low maintenance.Opportunities arise from the fact that the industry constantly hungers for new solutions: faster, deeper, even more reliable are good selling arguments. It is an industry in which many customer requirements are still unmet. This goes hand in hand with rather low price sensitivity.In addition, decision makers are readily approachable, very open to discussion of new solutions, and also very open minded regarding development partnerships.Challenges and drawbacks for companies based in Europe, however, are that the industry is very much a North American industry. More than three quarters of internationally operating oil and gas companies are headquartered in the US. Although European companies are very important for the European market, the influence of Europeans decreases outside the continent. Oil and gas drilling and production industry in the Middle East, South America, Africa, and many Asian countries is predominantly a playground of North American companies. This may limit access to this market.In relation to the oil and gas industry, Schlegel and Partners assists its clients in three main ways:
Assessment of market opportunities and development of market entry strategies
Re-alignment of an existing business in the oil and gas industry
Checks on sales performance for companies already active in the oil and gas industry (e.g. customer satisfaction surveys).
Any decision by a company to enter the oil and gas industry requires close scrutiny of its strengths and weaknesses, as well as an assessment of specific opportunities and threats. First, market intelligence is required to evaluate the attractiveness for a specific technology in the oil and gas industry. Schlegel and Partners carries out desk research and complements available information with qualitative, in-depth interviews with market participants, e.g. with key decision makers along the value chain of the oil and gas industry. When it turns out that there is a substantial market for a certain technology, Schlegel and Partner takes care of the entrance possibilities: Should a company enter upstream or downstream? Who should be addressed: oil and gas field operators, drilling / welling service providers, integrated oil and gas equipment providers, or system OEMs? What business model fits which customer group? Who are the decision makers and how are purchasing decisions made?Also, if a company is already supplying to the oil and gas industry, there are major challenges to be addressed. It may be necessary to reconsider the current approach to the market, e.g. by expanding the business in terms of the regional scope of the sales. Then the successful set-up of a global approach (North America, South America, Middle East, Caspian Sea, and Africa) can be challenging.Another important field of activity of Schlegel and Partners is the assessment and the improvement of the sales performance of active suppliers to the oil and gas industry. To this end, Schlegel and Partners carries out customer satisfaction surveys worldwide at all relevant levels along the value chain of the oil and gas companies.